Business Vision
To be in top 10 for EPC Contracting Company (Engineering, Procurement, and Constructing) and also to be No #1 Consultant for Kerala Building Rules and Most referred Valuer for Land Registration and Wealth Tax valuation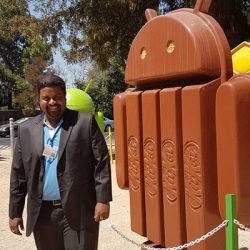 Er Jack Ben Vincent is an Chartered Engineer and Approved Valuer, who has immense expertise in high rise buildings in Kerala as well as in Middle East Countries. He is an expert in Bridge Construction using Prestressing way of construction and also experience in BM&BC World-class road projects.
Er. Jack Ben Vincent who has immense expertise in Kerala Municipal Building Rules, helps the owner for getting:
1. Kerala Building Rules Consultation and Approvals
2. Fire NOC Approvals for all related fields
3. Airport NOC and Approvals
4. Building Contracting & Turnkey Executions
5. Pollution Control Board Clearance
6. Mining and Geology Approval
7. Environmental Clearance
8. Drainage Connections and PWD Tar Cutting
9. Revenue Department Clearance
10. Project Management & Architectural Consultation
11. Interior Contracts and Design
12. Building Materials Imports
13. Valuation for Kerala Land Registrations and Capital Gain
14. Arbitration for Disputes among Clients and Contractors
15. One stop solution for all Construction Related Needs in CITY
and many more from Different Departments as and when needed.
Managing Director & C.E.O. Jack Constructions Pvt Ltd

Managing Partner of Jack Import Exports International

Managing Partner Jack Constructions (Partnership Firm)

Director Ananthapuri Metal Crushers Pvt Ltd

Chartered Engineer (The Institution of Engineers, INDIA)

Registered PWD Class a Contractor (Kerala Public Works Department)

Registered Municipal Engineer Grade a (Dept of Urban Affairs, Govt of Kerala)

Approved Valuer (The Institution of Valuers, INDIA)

Approved RERA Agent (Real Estate Regulatory Authority)
Jack Ben Vincent is always with the Owner/Client on behalf of the Owner for Completion Plan Approval from TVM Corporation and getting T.C Numbers.